Justin Cowboy Boots
One of the tops in western boots!!


Justin Cowboy Boots, one of the tops in western boots. 
Justin Stampede  
Justin Cowboy Boots on sale.
We'll give you
a brief story of the company

and easy to way to get to all the good buys of this premiere western boot. 
We´ll help you discover ways to review many popular Justin boots like
---
Justin Cowboy Boots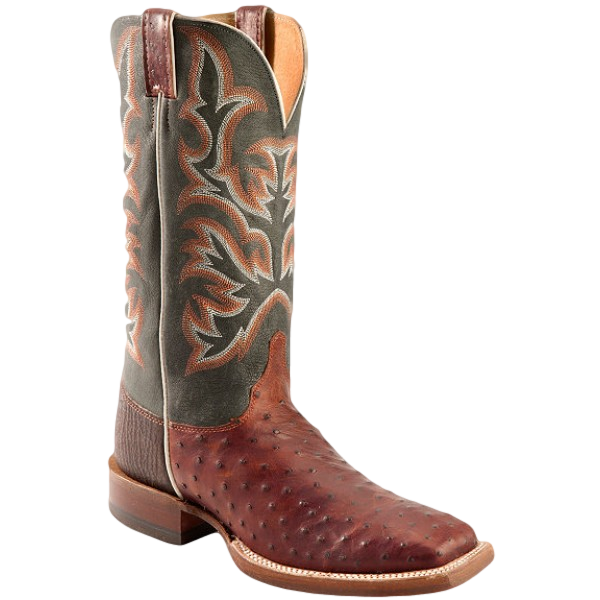 The Justin Boot Company has a long history in the trade.
The official beginning dates back to 1879 when H.J. Justin, a boot repairman, began working out of his house in Spanish Fort, Texas.

Ten years later, following the railroad, he moved his operation to Nocona, Texas.
By the start of the twentieth century his sons, John and Earl, joined the enterprise and it became H.J. Justin & Sons.

Within a couple of years, they were selling their western boots in most of the U.S. Mexico and Cuba.
In August of 2000 one the best compliments in a business sense was paid to Justin, in particular, and the cowboy boot industry, in general by one of the most renowned entrepreneurs of the world:Warren Buffett.
Buffett recognized the strong future of the western boot business and purchased Justin Boots through his company, Berkshire Hathaway.
We'll be here for a long time to come!!!!!
---
We have assembled a group of sellers that give excellent service with prompt delivery, exchanges and money back guarantees.
We have reviewed the sellers available for reliability, service, price and return policies. 
Just click here to go to these sellers where you can check out their styles, prices from the comfort of your computer.
Click here to return to Men´s Cowboy Boots
Click here to return to Ladies Cowboy Boots