BUY MY BOOTS - only worn once!
by Ashley
(Marietta, GA)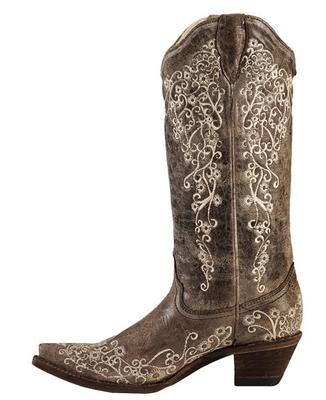 I bought these gorgeous boots for my wedding, and then when we had to change venues from a rustic setting, I did not even wear them for my wedding. They have been taken out of the box and worn once. I still have the box and everything for them and they are in wonderful shape. I just want to give them to someone who needs a nice pair of boots for every day use or for their wedding.

These boots are from the wedding boot collection of Corral Cowgirl Boots. They are a size 8 and in brand new condition. They are brown with lace embroidering.

Please message me if you are interested!!! 678-612-9303. I am selling them for $175.
Join in and write your own page! It's easy to do. How? Simply click here to return to Used Cowboy Boots Information Exchange.