Old cowboy boots, old gringo, old west:

these are the names that conjure up pictures of a bygone era that is all Americana.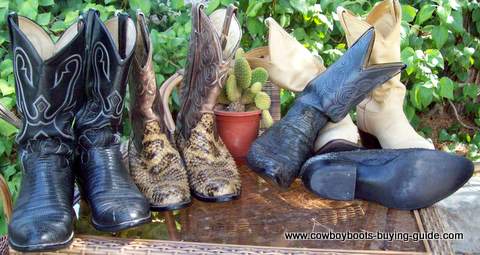 We have gotten great joy from using old cowboy boots for collecting, home and business décor or just plain enjoyment.
You can do the same.


Images of
the old gringo cowboy in his old footgear
are so much a part of the old west and background of the US that most of us get that warm feeling when we glance upon a picture of a pair of
old cowboy boots
.

---
Those of us that live in the Southwestern United States are fortunate to be surrounded by reminders of our old west heritage. It is not uncommon to be at a public place where there are folks wearing cowboy boots and western wear.
We just have to take a drive in the country to see longhorn cattle, horses, old barns and many of the sights of the old west. No wonder so many people across the world value pictures of old cowboy boots and anything western.


In fact it is has become quite
trendy to decorate your home or office in old west décor
.We have seen cowboy boot vases, planters, decorations for kids rooms, etc.
Kids seem to grow up with a wonderful sense of history and pride when they have their room decorated with cowboy and western paraphernalia. Many upscale homes and vacation homes are now adorned in this style.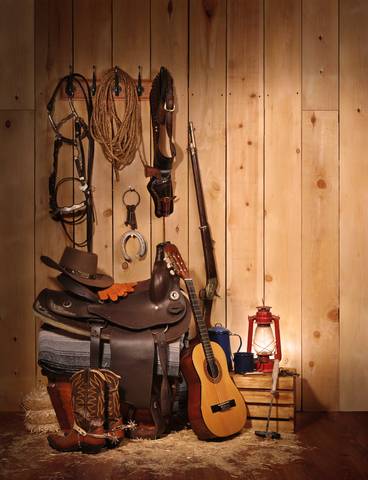 Old cowboy boots lend a unique presence to this décor. You can find all kinds of this stuff at western stores, antique stores, garage sales, flea markets and on the Internet. We have included some sources from our reliable sellers. Click here to find all kinds of items for your home and office.
Click here to get ideas from excellent books and magazines for your western decoration projects.


---
There are a great many places to find western treasures for collecting and decorating. You can try the Internet, flea markets, magazines and in this website.
We have received a number of inquiries on western shoe wear and antique western gear collecting clubswhere members can trade, sell or purchase items for their collections. We have tried to find some but came up short.
To start something along this line you can use our website to show your prized old boots, antiques, etc. by sending in your pictures and comments.
Simply send in your pictures or descriptions of your collection and tell us whether you are just showing, trading (what you're looking for), or selling. We will add a page with your stuff and interested enthusiasts can contact you directly or through us.
Have A Great Story About Collecting, Pics or Comments?
Have A Great Story About Collecting, Pics and/or Comments? Share it!

We will open your own page in this site for our collecting enthusiasts.

You can share tips, locations to buy, pictures of your collections, stuff you want to sell or buy.
Anything that will enhance the joy of old cowboy boot and western gear collecting and decorating.

Again, we appreciate your interest in our efforts. Please be assured that we will do our best to further this wonderful hobby.

Happy Trails from your friends in the Old Texas Town of El Paso; the Cowboy Boot Capital of the World.
What Other Visitors Have Said
Click below to see contributions from other visitors to this page...

---
Click here to go from Old Cowboy Boots to Cowboy Boots Buying Guide.com
Click here to go back to Used Cowboy Boots